#RandReport: Sibanye Gold leads stocks lower; rand steady
Sibanye Gold fell 6.33% to R31.20 as bullion fell 1% on Wednesday.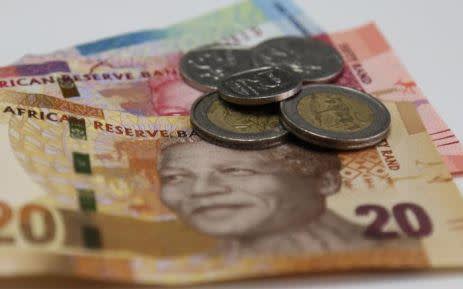 JOHANNESBURG - Sibanye Gold led the bourse lower on Wednesday as it prepared to raise cash to fund an acquisition in the US as well as a weaker bullion price.
The benchmark Top-40 index closed 0.22% down at 45,771 points, while the broader All-share index lost 0.24% to 52,545 points.
Sibanye Gold fell 6.33% to R31.20 as bullion fell 1% on Wednesday.
"Sibanye is falling more than the other gold shares because it also needs to raise a lot of debt currently," BP Bernstein trader Vasili Tirasis said.
Sibanye plans to tap shareholders for about $1 billion to partly fund a takeover of US-based Stillwater Mining Co and raise a further $1 billion in debt, most likely in the bond market, to fund the transaction.
Shares in Pick n Pay were down 4.40% at R61.69, compared with a 1.1% drop in the Johannesburg Securities Exchange's general retailers index.
Pick n Pay reported slower sales and profit growth in its full-year results on Wednesday, sending the retailer's shares lower despite an 18% rise in earnings.
On the foreign exchange market, the rand was little changed 0.11% to 13.3100 per dollar by 1612 GMT.
"There's not a lot going on in the market at the moment. There are no headlines for the rand to take any certain direction," said TreasuryOne currency dealer Andre Botha.
The dollar crept higher on Wednesday, a day after dropping to a three-week low against a basket of major currencies amid a repricing of expectations of the United States Federal Reserve rate increases and concerns about President Donald Trump's ability to deliver a promised fiscal boost.
In fixed income, the yield for the benchmark government bond due in 2026 fell 4 basis points to 8.790%.