ANC 'not taking race issues to court for political reasons'
The party has lodged several complaints at the Equality Court against DA MPs and expelled members.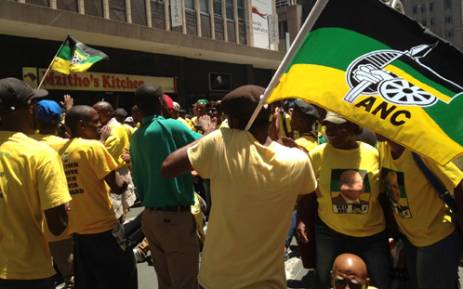 JOHANNESBURG - The African National Congress (ANC) says it's not trying to use race for political reasons as it lodges several applications in the Equality Court against Democratic Alliance (DA) Member of Parliament (MP) Dianne Kohler Barnard and DA councillor Chris Roberts.
Kohler Barnard reposted a Facebook comment that appeared to praise PW Botha while Roberts called a councillor a 'bobbejaan'.
The party has also laid charges against expelled DA member Penny Sparrow and Velaphi Khumalo, who claimed South Africa should be cleansed of white people.
The ANC's Keith Khoza says they are not trying to use these issues to distract voters from service delivery issues during the local government elections.
But the DA is likely to ask why it's taking all these cases to court now when Kohler Barnard's Facebook post occurred in October and Roberts made his 'bobbejaan' comment in July.
The ANC has also not said that it will act against its MP Bongani Mkongi, who said over the weekend the building bearing the 'Zuma Must Fall' banner must be burnt to the ground.
The party says it's not acting for political reasons here and that as a leader of society it has a duty to restore the dignity of black, coloured and Indian people.
But it hasn't explained why it's acting now.
SUMMIT ON RACISM
Arts and Culture Minister Nathi Mthethwa says he's pleased with the united front South Africans have shown against racism.
Yesterday, Mthethwa's department hosted a summit on racism and the creation of a cohesive society.
The minister says South Africans have started taking necessary stand against racists.
"South Africans are united in denouncing racism even if it's been done by people in their neighbourhoods."
He says in some cases, the communities that racists come from stand in opposition to their views.
"Those amongst us who continue to be racist should feel isolated."
While Mthethwa has condemned recent racist views expressed by some South Africans, he says he believes it's possible to unlearn racism.
SOCIAL COHESION
Meanwhile, former Constitutional Court Judge Yvonne Mokgoro says social cohesion in South Africa will only be achieved if racism is dealt with decisively.
Mokgoro, who represents the Arts and Culture Department's social cohesion advocates, was also a speaker at the summit.
She's one of many members of civil society who've been tasked with promoting unity and peaceful co-existence in South Africa.
Mokgoro says racism is too deeply engraved in South African society to be ignored.
"We can never hope to build a cohesive nation unless we deal effectively with racism. We should not be engaged in social cohesion unless it comes from the heart."