Meat study a wake-up call for SA
Donkey and water buffalo meat were found in some SA meat products.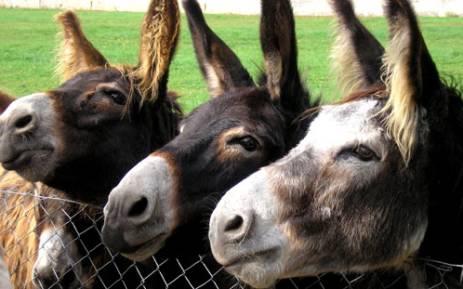 CAPE TOWN - A scientific study has revealed there is a fair amount of unspecified meat products on the South African market.
The study, conducted by food scientists in Stellenbosch, revealed that 68 percent of some processed meat products are made from donkey, goat and water buffalo.
Following Europe's horsemeat scandal, the Veterinary Directorate announced that the mixing of horsemeat with other products is legal in South Africa, as long as it's clearly stipulated.
Now a study by the Stellenbosh University has found that donkey, goat and water buffalo meat have been found in mixed deli meats, sausages and burger patties, and were not declared on the packaging.
A professor at university, Louw Hoffman, said they would not be naming any of the companies involved, despite exposing the extent of the problem.
"The focus of our research was not to name and shame."
And he said while the problem is not as big in Gauteng as the Western Cape, meats such as pork and chicken were found in some products, but had not been stated on the label.
"I think the consumer has the right to know whether he is eating beef and pork or just beef… Labelling legislation clearly indicates you have to say what the meat's source is, which we found was not happening."
Hoffman said suppliers had already started taking corrective measures.
"It's out in public and I think already, the retailers and butchers have started taking preventative measurements to stop it, by jacking-up their labelling."
INVESTIGATIONS UNDERWAY
The food control directorate said it will launch its own investigations into the latest meat saga.
The directorate's Popo Maja called on consumers to be mindful of what they are eating.
"The department is appreciative of the study that has been done. It will actually reinforce the enforcing of the labelling of foods by the department and educate the public to be on the lookout for suspicious products."
But the South African Meat Industry Association's Rudi Van Der Westhuizen said this is not of duty of the consumer.
"You cannot ask the consumer to do your work and the governed body, you must go out and do your work yourself and ensure the labelling act is adhered to."