Opposition parties losing identity - Zuma
President Jacob Zuma says some political parties are blurring the lines by working together.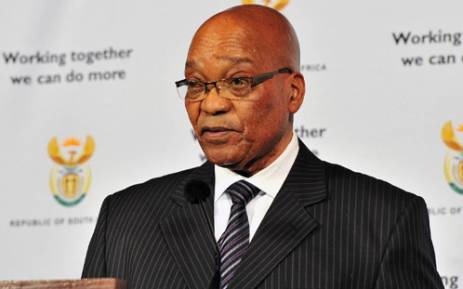 CAPE TOWN - President Jacob Zuma on Thursday told Parliament that some political parties were losing their own identity.
In an unprecedented move in November, eight opposition parties tabled a motion of no confidence in the president.
They argued "that under his leadership the justice system has been politicised and weakened; corruption has spiralled out of control; unemployment continues to increase, the economy is weakening, and, the right of access to quality education has been violated".
The Western Cape High Court rejected the application saying it was not for courts to dictate to Parliament.
Opposition took the matter to the Constitutional Court.
The parties have indicated their intention to once again table the issue after the Constitutional Court rules on the matter.
In his reply to the State of the Nation Debate, Zuma told MPs he had no issue with opposition parties joining hands.
However he said lines were being blurred.
"Parties contest elections and they are voted for by voters on the basis of their programmes but once they are in Parliament they abandon that and campaign for other positions, advanced by other parties."
Zuma also condemned the criticism by the opposition asking them to be more patriotic.
Earlier this week, opposition parties expressed disappointment in Zuma's address saying it lacked detail.