Chavez medical state improves
Cancer stricken Hugo Chavez's health condition is improving a month after another surgery.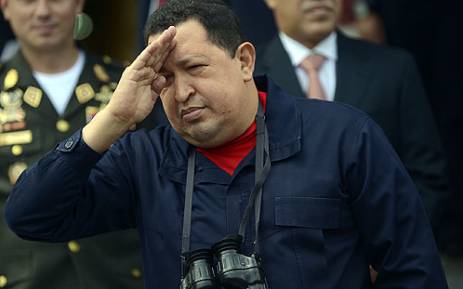 CARACAS - Cancer-stricken Venezuelan President Hugo Chavez's lung infection has been controlled and his medical state is improving more than a month after his latest surgery in Cuba, the government said on Sunday.
"Despite his delicate state ... in recent days the general medical evolution has been favourable," said the latest official health update, which was relatively positive compared to others but still illustrated the gravity of Chavez's situation.
"The respiratory infection is controlled, though the commander-president still requires specific measures to solve breathing insufficiency ... he is conscious."
The communiqué, which gave no more details on his condition, came as the three most powerful government figures after Chavez gathered in Havana to check on him and meet with Cuban allies.
Vice-President Nicolas Maduro, Congress head Diosdado Cabello, and Oil Minister Rafael Ramirez have been shuttling to and from Cuba since the 58-year-old socialist president's fourth and most serious cancer operation a month ago.
Chavez, who missed his own inauguration for a new, six-year term last week, has not been seen or heard from in public since the surgery. Many Venezuelans are assuming his momentous 14-year rule of the South American OPEC nation could be nearing an end.
"We are all Chavez!" and "Chavez will return!" were among slogans sang and chanted at numerous solidarity rallies, meetings and concerts across Venezuela over the weekend, which drew thousands of passionate and anxious supporters.