RIP Burry Stander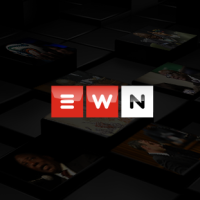 What a terrible way to start the year. Burry Stander's death shocked the country and the entire cycling community.
At just 25-years-old, Stander was one of the brightest talents we had in South Africa.
The first opportunity I had to chat to Burry was just before the 2011 ABSA Cape Epic. He came across as very shy, but reminded me of a naughty school boy with a mischievous grin on his face.
Sitting on a couch while sharing a plate of biltong, I got to learn a little bit about this guy, everyone seemed so excited about.
Turns out he was an under-23 Mountain bike Champion after winning the World Cup series. He also went on to win that 2011 Cape Epic with his Swiss partner Christoph Sauser, a race referred to as an off-road Tour De France. Some mountain bike fundi's quickly tried to convince me that the Epic was actually far tougher than the TDF, that "We do what they do off road"… But those cyclists shall remain anonymous.
The pair dominated once again in 2012 and defended their title.
The cherry on the top was his appearance in the 2012 London Olympic Games, where after a heroic tussle with the front three, Stander eventually finished in 5th place in the men's cross country.
I had the pleasure of interviewing Burry on many occasions, in London, before the Cape Epic, and at his multiple appearances over the years at the Momentum 94.7 Cycle Challenge. Often wearing his team cap, Burry always had a smile on his face. He was expected to win many more titles, for himself and for South Africa. At just 25, he was expected to spearhead the country's cycling contingent in Rio 2016, perhaps a chance to finally achieve his dream of standing on a podium and lifting an Olympic medal.
Tributes have poured in for the cycling champ from fans and cycling friends alike. Former Springbok skipper John Smit tweeted, "I'm still struggling to deal with the news of Burry Stander's passing today. An absolute legend & hero of mine on the bike."
Fellow Olympian Oscar Pistorius said, "Absolutely devastated by the tragic news of Burry Stander's passing. An SA Icon and sporting great. RIP my friend."
Fellow professional cyclist Robbie Hunter was quick to pass on his condolences, "My thoughts go out to his Burry's wife and family! Huge loss for SA and world cycling!!!"
From me and the Eyewitness News team: condolences to Burry's wife Cherise Taylor, the Stander family and the whole cycling community. South Africa has lost a true talent and a great human being.
RIP Burry. You will be sorely missed.
Marc Lewis is an Eyewitness News Sports Journalist.