Ntini ready to manage rugby team
Former Proteas fast bowler Makhaya Ntini is excited ahead of the NBM 7s Premier League Tournament.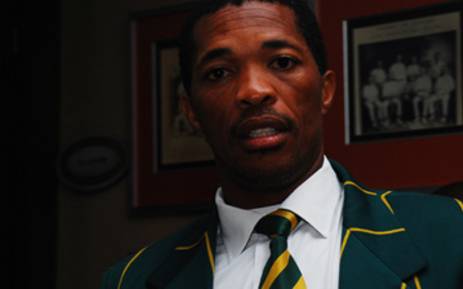 JOHANNESBURG - Former Proteas fast bowler Makhaya Ntini on Tuesday said he was looking forward to beginning his team management stint at the Kaizer Chiefs 7s Rugby Club.
He was appointed as team manager on Monday.
The team will play in the inaugural NBM 7s Premier League Tournament at Outeniqua Park in George on Friday and Saturday.
The tournament is based on a T20 cricket format.
It features the South African Super Rugby franchises and six corporate teams from all over the country.
Ntini said his role as a team manager is pretty simple.
"The main focus is to motivate the guys, keep them on their toes and make sure they do things the right way."
Ntini says despite being a professional cricketer, he can contribute immensely to the rugby team.
"Sport is sport. It doesn't matter what kind of sport you played."
The Kaizer Chiefs will be coached by former Springbok, Gcobani Bobo, and captained by Breyton Paulse.