Rhino kingpin sentenced to 40 years
A Thai rhino horn smuggler has been sentenced to 40 years at the Kempton Park Magistrates Court.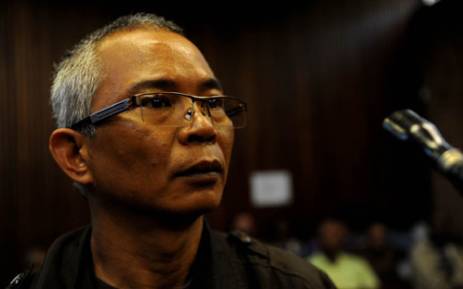 JOHANNESBURG - Self-confessed rhino horn smuggler Chumlong Lemtongthai has been sentenced to 40-years in prison.
The sentence is unprecedented in South Africa.
Magistrate Prince Manyathi ruled Lemtongthai has shown no remorse for his crimes.
"The guilty plea does not necessarily imply anything more than that the accused is realistic."
He says it is clear sex workers were used to pose as trophy hunters and that Lemtongthai had deceived many people.
"This is actually on borderline of fraud because the accused misled everybody."
Earlier this week, he complained that he was having a hard time in prison as he does not speak any of the local languages.
His lawyer also told the court that his client is unfamiliar with South African food.
Manyathi said rhino is the pride of Africa and his children should not be live in a world where they can only see the animals in photographs.
The sentence is likely to be appealed, but for now it has been described as a victory in the fight against rhino poaching.
South Africa is battling to win the fight against rhino poaching.
Close to 500 rhino have been killed for their horns since the beginning of 2012.