Baragwanath suffers another power outage
Doctors performed surgeries by the light of cell phones at the Chris Hani Baragwanath Hospital.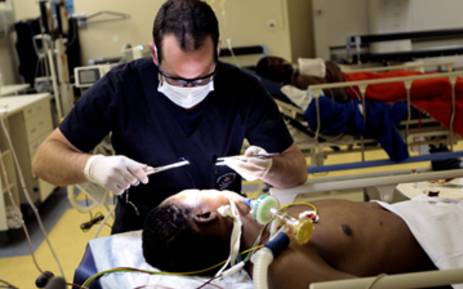 JOHANNESBURG - The Chris Hani Baragwanath hospital, south of Johannesburg, on Friday was hit by yet another power failure, making it the eighth electricity cut this year.
The power failure severely affected the running of the hospital and surgeons were struggling to go ahead with their surgeries.
The power went out in the early hours of Friday morning and lasted several hours.
The Democratic Alliance's Jack Bloom said doctors had to perform by the light of cell phones.
"The generators didn't kick in," said Bloom.
"I think it's criminal that the generators didn't kick.
"They need to be tested regularly and this is the eighth power failure to have at this hospital this year."