MEC wants meeting with Putco
MEC Faith Mazibuko wants a meeting with Putco after a fatal accident killed 19 people.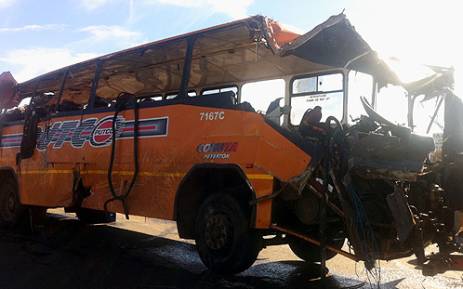 JOHANNESBURG - Gauteng Community Safety MEC Faith Mazibuko wants to meet with the owners of Putco, after an accident on Monday in which 19 people were killed.
Another 55 are recovering in various hospitals following the fatal accident in Meyerton.
Police have cleared up the scene and accident reconstruction teams were trying to understand what transpired.
The bus was towed away and police confiscated the on board computer box.
The bodies of those that died in the accident were loaded into a truck and taken away.
According to ER24, the Putco bus was transporting 71 people between Vereeniging and Alberton when it overturned.
The driver apparently lost control of the vehicle and it crashed through the railing of a bridge, before plummeting several meters into a ravine.
Paramedics were on the scene to pull bodies out from the crash site.
A heavy-duty truck with a fitted crane removed the bus from the ravine.